Chair of the Review
Donna Ockenden is a midwife and a nurse and she has more than 30 years' experience within a variety of health settings both in the UK and internationally. Donna's career spans a number of sectors including acute providers, commissioning, hospital, community and education. For over 20 years Donna has worked within a number of senior NHS leadership roles including more than 15 years' experience as a Head of Midwifery and Clinical Director of Midwifery. Within the NHS, Donna also had five years' experience as Divisional Director of two large Women and Children's Divisions on the south coast and in London.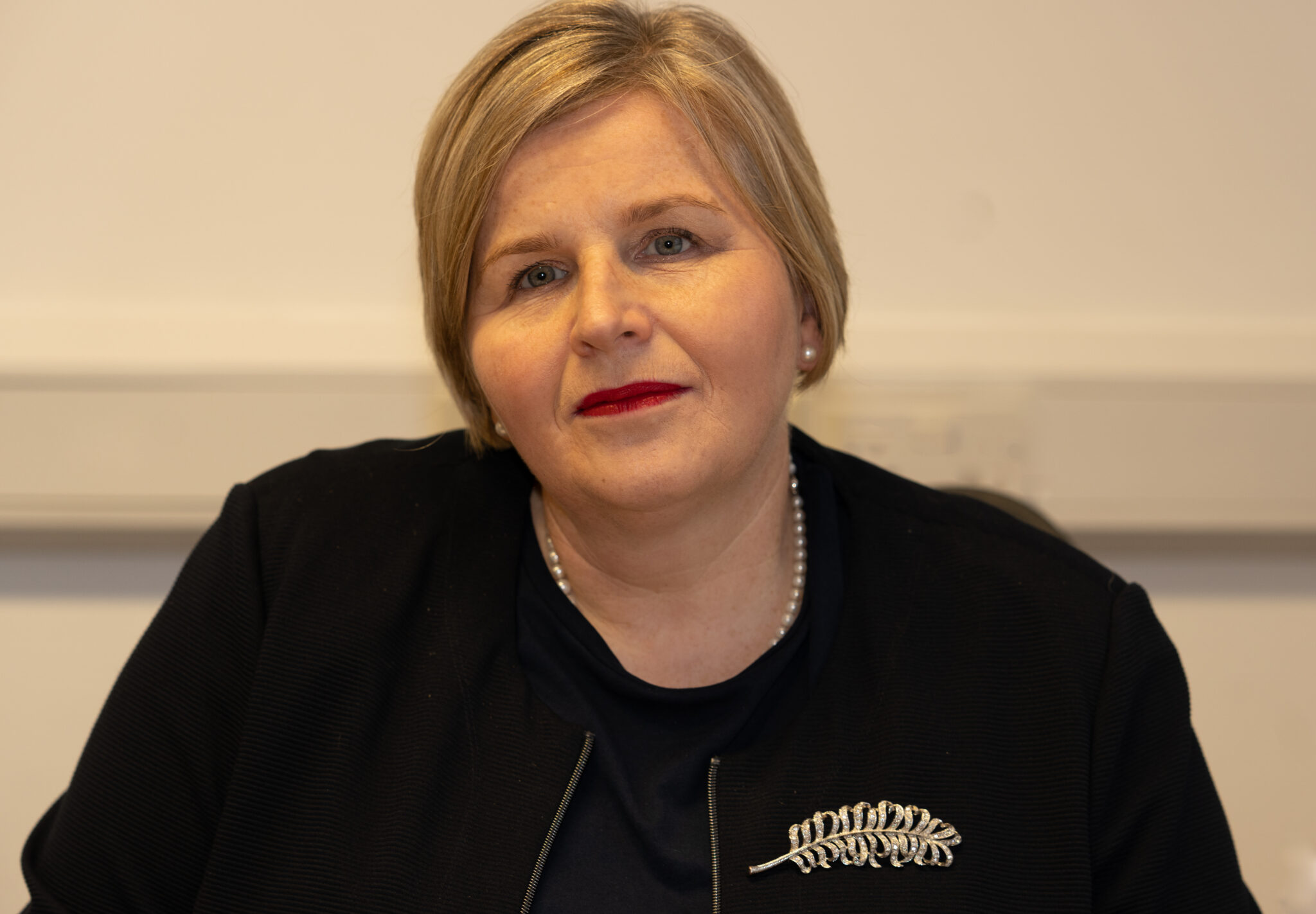 Whilst working within and with the NHS Donna also successfully integrated a number of other leadership and charitable roles. These include:
Patron for MAMA Academy, a charity focussed on 'helping more babies arrive safely.'
Co- President of Baby Lifeline a national charity which supports frontline NHS staff to prevent injuries and deaths in and around childbirth. The aim of Baby Lifeline is to improve safety in maternity for mothers, babies and frontline maternity professionals.
Fellow of the Royal Society for the Encouragement of Arts, Manufacture and Commerce (FRSA) – appointed February 2021
Founder and Trustee of the Four Streets Project, Chichester, caring for the hungry, homeless and vulnerable in Chichester
Donna was chair of the maternity review (originally reviewing 23 maternity cases of concern) at the Shrewsbury and Telford NHS Trust. The review was commissioned by the then Secretary of State for Health and Social Care, Jeremy Hunt MP. The maternity review published a first report considering 250 cases of concern in December 2020 and then a final report in March 2022. Donna and her multi professional team had contact with over 2000 families and the team reviewed almost 1600 individual clinical cases.
Donna was Co Clinical Director (Midwifery) 2013 to 2017, of the London Maternity Strategic Clinical Network working with Professor Donald Peebles as Co Clinical Director (Obstetrics)
Donna was the London Clinical Network Lead for the Maternity Bereavement Project developing the Maternity Bereavement Experience Measure (or MBEM.) Launched in June 2017, this project was supported and funded by NHS England and developed in partnership with SANDS, the NHS England Patient Experience and Insight team and the London Maternity Bereavement Midwives Forum.
Donna was senior midwifery adviser to the chief executive of the Nursing and Midwifery Council (NMC), focussing on engagement with front line staff and maternity service users. She stepped away from this in spring 2020 role to focus on the maternity review at the Shrewsbury and Telford Hospital NHS Trust.
Internationally Donna was the co-author of the first national maternity standards in the Sultanate of Oman and led the successful introduction of those standards into practice across the Muscat region. In addition she led a multidisciplinary team plus parents, government representatives and faith leaders on the introduction of maternity and gynaecology bereavement standards first into Muscat and then subsequently rolled out nationally across the Sultanate of Oman.
Donna has extensive experience of working positively with multidisciplinary teams 'on the ground' including hospital teams, GPs, commissioners and service users to introduce sustainable and meaningful service change and improvement. Donna's primary commitments within maternity services is the provision of safe maternity care for all and where it is required, that maternity bereavement care will always be kind and compassionate and delivered by staff who have the time and the skills to provide that care